Shine bright! Love Live! Sunshine!! The School Idol Movie: Over the Rainbow in select theaters August 5-8.
Trailers
About
Aqours reigned over all in Love Live, the last time they would be representing Uranohoshi Girls' High School. Now, the first and second-year students are preparing for life at their new school–only to face a litany of unexpected trouble! Most alarming of all, the third-year students have set off on a graduation trip–only to have gone missing! As the group's members drift apart, they quickly realize just how much they mean to each other. What will Aqours do to compel themselves to take the next step forward?
The shine they have been seeking is just ahead in this inspiring, live-entertainment movie dedicated to everyone taking flight toward a new future!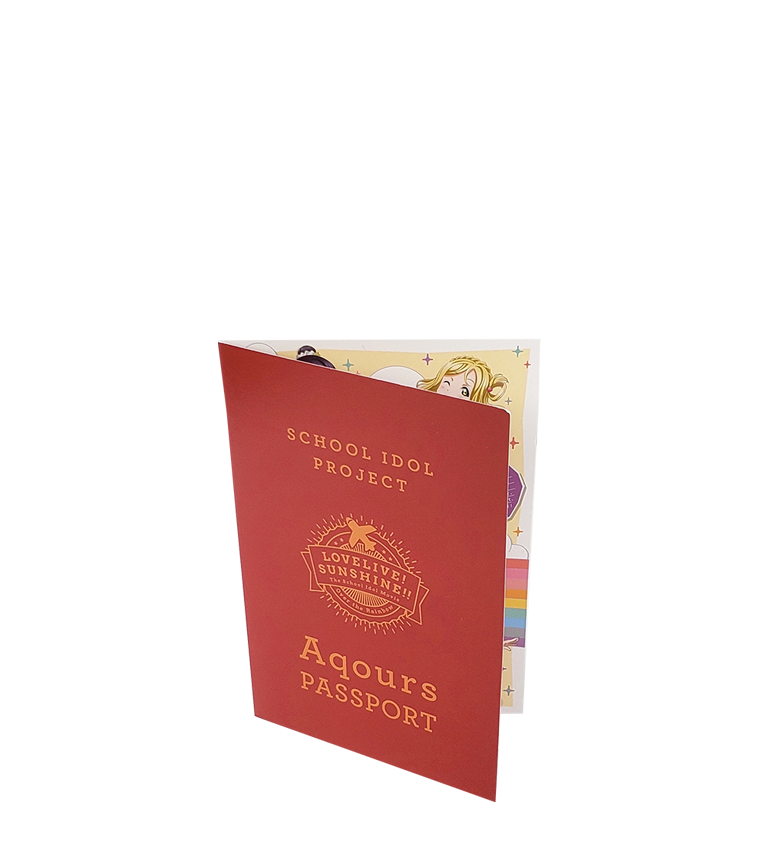 Arrive to the theater early and you could receive an exclusive, straight-from-Japan, giveaway:
Day 1 — an adorable shikishi board featuring all the members of Aqours!
Day 2 — an Aqours passport with special messages!
At participating theaters only, dates vary by each theater*, and while supplies last.
*For details on dates, please contact your theater
Presented by
2019 PROJECT Lovelive! Sunshine!! Movie
Language
Presented In Japanese With English Subtitles
Run Time
100 Minutes
Copyright
©2019 PROJECT Lovelive! Sunshine!! Movie
Cast
Chika Takami
Anju Inami
Riko Sakurauchi
Rikako Aida
Kanan Matsuura
Nanaka Suwa
Dia Kurosawa
Arisa Komiya
You Watanabe
Shuka Saito
Yoshiko Tsushima
Aika Kobayashi
Hanamaru Kunikida
Kanako Takatsuki
Mari Ohara
Aina Suzuki
Ruby Kurosawa
Ai Furihatao
Staff
Original Story
Hajime Yatate
Original Plan
Sakurakoto Kimino
Director
Kazuo Sakai
Script
Jukki Hanada
Character Designer
Yuhei Murota
Set Designer
Takeshi Takahashi
Art Director
Junichi Higashi
Color Planning
Sayoko Yokoyama
CG Director
Go Kurosaki
Director of Photography
Daiki Sugiyama
Editor
Daisuke Imai
Sound Director
Yukio Nagasaki
Music
Tatsuya Kato
Music Production
Lantis
Animation Production
SUNRISE Inc.
Image Gallery
Theaters
Arizona
California
Colorado
District Of Columbia
Florida
Hawaii
Illinois
Michigan
North Carolina
New Jersey
New York
Ohio
Texas
Utah
Virginia